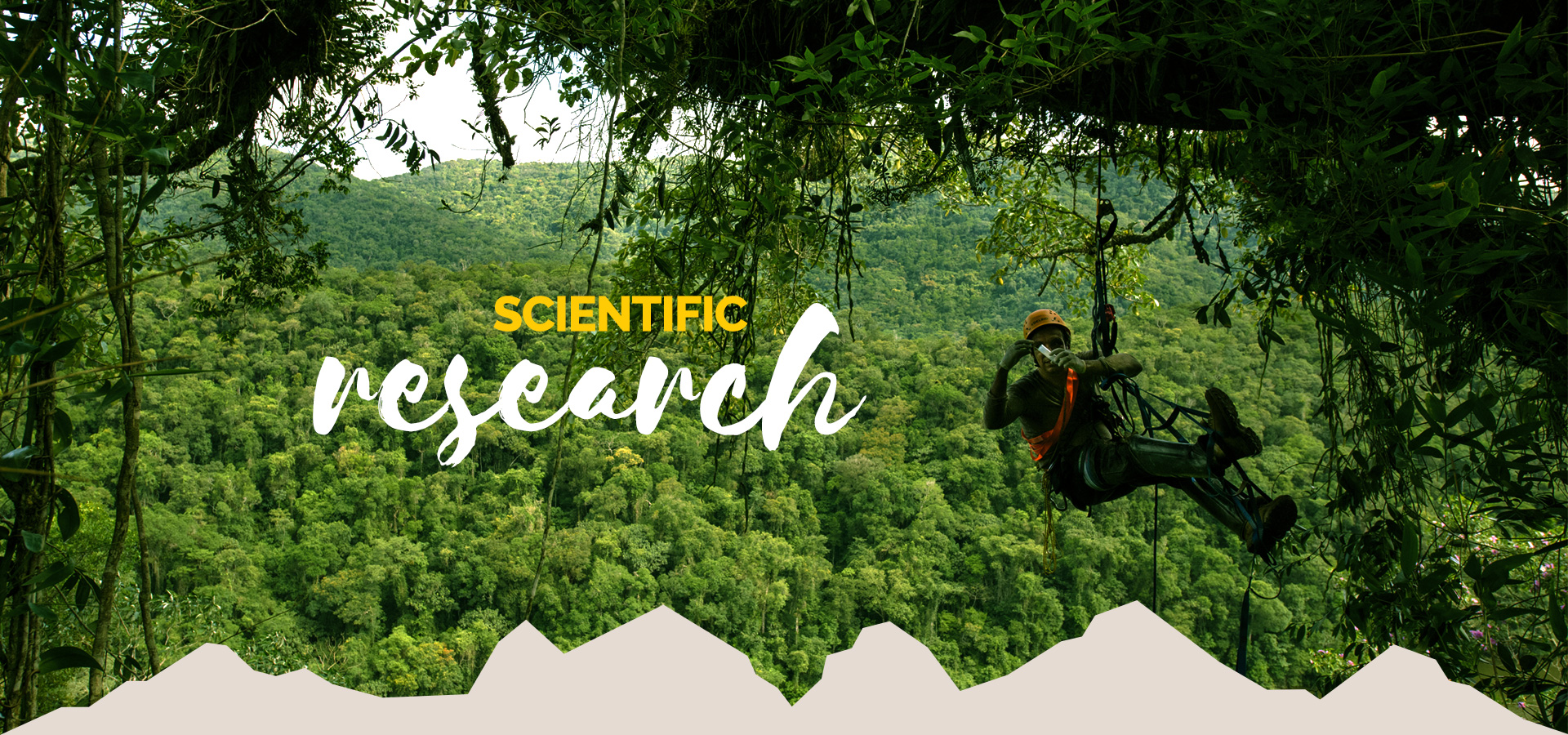 Since the beginning of its creation, Legado das Águas has promoted and contributed to the development of research programs and projects related to the conservation of the Atlantic Forest's fauna and flora. The diversity of topics covered ranges from studies on the identification, distribution and occupation of species, to the improvement of techniques for the production of native plants, diagnoses of the epidemiological scenario of the forest, development of new products and services, among others.
We understand that conservation is made possible as the value of the forest is perceived and guaranteed in the long term. Therefore, we have the purpose of promoting and contributing to the construction and dissemination of scientific knowledge about the biodiversity of the Atlantic Forest, leveraging the results of research to, through Environmental Education , contribute to territorial development in the Vale do Ribeira and to the achievement of the Sustainable Development Goals (SDGs) defined by the UN 2030 Agenda.
Get to know the programs and projects already developed in our territory and access our research book. For more details, check out the scientific publications related to Legado das Águas in our virtual shelf.
HIGHLIGHTS AND MAIN RESULTS
The 31 thousand hectares of Legado das Águas represent almost 1% of all the remaining Atlantic Forest in the State of São Paulo. Of this total, 75% of the territory is in an advanced stage of conservation.
Scientific research and monitoring have registered 1,765 species to date, 809 of which are fauna species and 956 species of flora. It is estimated that of this total, 60 species (38 fauna and 22 flora) are under some degree of threat.
| CATEGORY | TOTAL SPECIES |
| --- | --- |
| Mammals | 70 |
| Avifauna | 296 |
| Herpetofauna – Amphibians and reptiles | 67 |
| Ictiofauna – Fish | 54 |
| Entomofauna – Butterflies | 322 |
| Plants – Orchids | 233 |
| Plants – General | 723 |
| Total | 1765 |
*Last update: March  2021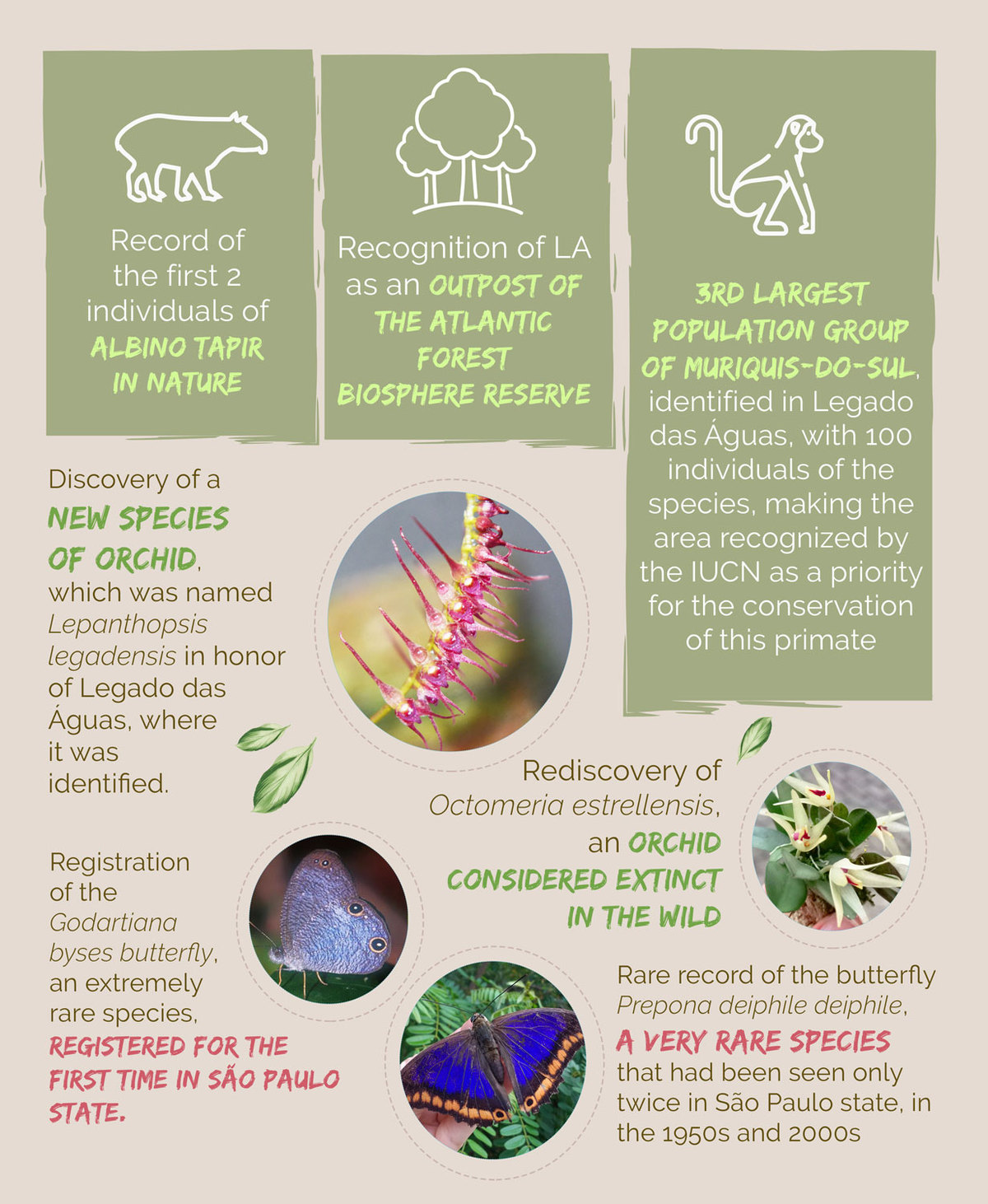 If you are also a science enthusiast and are curious  to know more about the programs and projects, courses, events and other initiatives that we have developed in the research area of Legado das Águas, please contact us by e-mail contato@legadodasaguas.com.br or through our Whatsapp (11) 9 7278-3855.
Now, if you are a researcher or institution with a scientific bias  and want to know more about how to support, participate and/or submit proposals for research programs and projects, contact us by e-mail: pesquisa.la@votorantim.com.
Legado das Águas © 2021 – All rights reserved