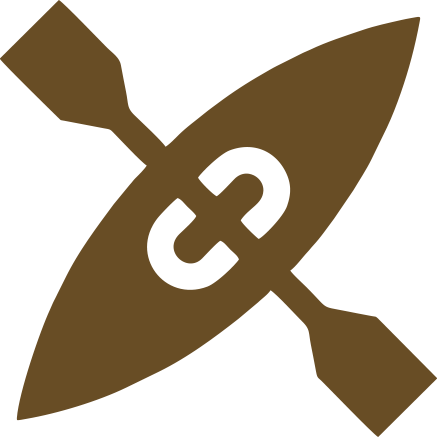 We offer kayaking on the waters of the Porto Raso dam. Our "sit on top" kayaks are for two people are very stable and easy to get on/off.
These kayaks are suitable for everyone, even those of you who have never been on one before! Fantastic, isn't it?
Throughout the trip, you will feel the constant and remarkable presence of the surrounding highly conserved Atlantic Forest, a real differential. You will feel totally integrated with nature,  immersed in a stately and lush forest: birds such as kingfishers, osprey, herons and cormorants are easily seen. A wonderful opportunity for you to observe our fauna and flora.
The first stage of the trip takes you to Pedra Beach. The beach has an infrastructure, consisting of a dry toilet and a kiosk, where you have a delicious snack and relax, swim in the dam or try out stand-up paddling.
The second stage takes you to the main attraction of the trip, a 10-meter waterfall, unusual in that is practically in an untouched state. It is situated in the middle of the forest and its waters flow into the Juquiá River, considered to be one of the cleanest rivers in the State of São Paulo. Here it is possible to beach the kayak on a submerged sandbar and swim in the river.
The total distance of the trip is around 9 km and the level of effort is classed as moderate.
After the kayaking we offer you a special lunch with a hint of the traditional flavors and dishes of the region, prepared by the people of Ribeirão da Anta, a traditional community living within the area of the Legado das Águas reserve.
At the end of your activity we will give you a tour of our seedling nursery, orchid garden and green roof composed of native species of the Atlantic Forest. Now that you know the details, come and paddle with us through the incredible landscapes of the largest privately-owned Atlantic Forest reserve in the country!
For reservations click here. Places are limited!
Playlist Item 1

Playlist Item 1

Playlist Item 1

Playlist Item 1

Playlist Item 1

Playlist Item 1

Playlist Item 1

Playlist Item 1

Playlist Item 1

Playlist Item 1

8:30 am: Introduction to the Legado das Águas
9:00 am: Briefing and preparation
9:30 am: Start of activity
2:00 pm: Lunch
3:00 pm: Visit to plant nursery, orchid garden and green roof with native species
4:00 pm: End of activity


Sign up below to receive news and information by e-mail.
[]
keyboard_arrow_leftPrevious
Nextkeyboard_arrow_right
Legado das Águas © 2019 – All rights reserved