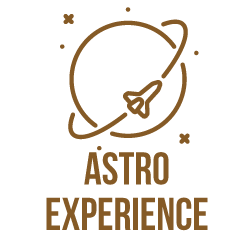 From the beginning of time, we have looked at the sky and asked ourselves the questions: How did the universe come about? What is the origin of life? Will humanity exist forever? Is there life on other planets? Where are we in the universe?
To look for answers to these and other questions, the Legado das Águas, in partnership with the Science Research and Education Group, brings you a new activity: the Astro Experience!
You will be able to observe planets, the birthplace of stars, dead stars, clusters and other galaxies, with state-of-the-art equipment, and ask questions to experts in astronomy. Since we are situated far away from urban centers, we enjoy a privileged view of the night sky, free from terrestrial light sources.
Bring your camera to record this moment! Being at one with nature is also being at one with the cosmos! Interested? Check out the time-table below:
PROGRAM | ASTRO EXPERIENCE
6:30 pm: Lecture: The universe that surrounds us
7:30 pm: Dinner (not included)
8:30 pm: Open-air observation of the stars
10:00 pm: End of the activity
* In the event of bad weather, the observation of the night sky will be carried out using technological resources inside the auditorium.

Playlist Item 1

Playlist Item 1

Playlist Item 1

Playlist Item 1

Sign up below to receive news and information by e-mail.

 
[]
keyboard_arrow_leftPrevious
Nextkeyboard_arrow_right
Legado das Águas © 2019 – All rights reserved